Entrevista a Thomas Pechhacker: "Si te diviertes mientras compites, el éxito viene de la mano"
Perfeccionista al detalle y con las idea muy claras. Así es Thomas Pechhacker, el joven piloto austriaco que compite por primera vez con Monty para esta temporada 2017.
---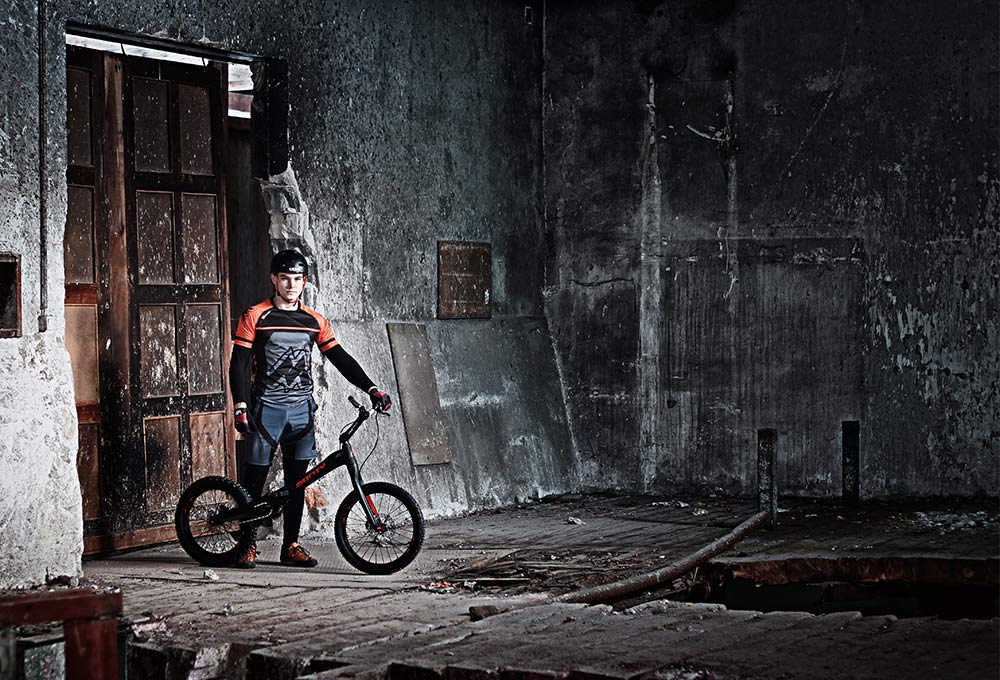 Vamos directamente al grano, ¿Qué valoración haces de la temporada 2016?
Let's go straight to the point, how do you consider your 2016's season?
Estoy muy contento de haber alcanzado 4 finales esta temporada, pero todavía no he conseguido el gran éxito al que aspiro. Soy un perfeccionista, creo que siempre se puede mejorar y quiero hacerlo todo el tiempo. 2016 fue genial y aprendí mucho. Hay margen de mejora para este 2017.

I would call it constant. I'm very happy that I reached 4 finals this season but I still missed the big hit which I am aiming towards. I'm kind of a perfectionist. It always could be better and I want to improve all the time. 2016 was great and I've learned a lot. There is space to improve and that's great. Let's go for 2017.
¿Un momento especial de esa temporada que quieras recordar?
A special moment of this season you want to remind?
La final en Amberes. Fue increíble competir sabiendo que mi familia, mis fans y mis amigos pudieron verlo en directo vía streaming. Sin duda fue un gran momento.

The finals in Antwerp. It was amazing to ride knowing that my family, fans and friends were able to watch it live via the stream. That was surely a great moment.
¿Una anécdota en particular o algún secreto que quieras compartir?
One stories in particular, a "top secret file" to tell us?
Una vez casi me perdí el comienzo de una copa del mundo porque me quedé encerrado en el coche. UPS!

Once I nearly missed the start of a world cup because I locked myself out of the car. UPS!
2016 ha sido tu primera temporada con la M5 OS, ¿cuál es tu impresión sobre la bicicleta respecto al resto de la gama?
2016 has been your 1st season riding the M5 «OS», what are your impression about the bike regarding the rest of the range?

Sin duda esta es una bicicleta sin compromisos – ¡una belleza rígida como el infierno!

This bike is definitely one without compromises – a beauty stiff as hell.
Eres uno de los pilotos más esperados en Elite 20" para este 2017, ¿cómo afrontas este nuevo estatus?
In 2017, you will be one of the most expected pilots in 20'' Trial, how do you face this new status?
Por un lado, estoy consiguiendo confianza en mí mismo, pero, por otro lado, es una gran presión. Eso es lo que he aprendido a manejar en 2016. Sólo tengo que montar en bicicleta y no pensar demasiado en los resultados.

On the one hand I am getting self confident from that, it's a big pressure on the other. That´s what I've learned to handle with in 2016. I just have to ride my bike and don't think too much about results.
¿Vas a cambiar tu preparación para la próxima temporada?
Are you going to change you preparation for the next season?

Sí, mantendré lo que me ha funcionado y cambiaré aquello que no. Sencillo.

Yes, I keep the things that worked out for me and change which didn't. Simple.
La mayoría de los atletas son supersticiosos. ¿Y tú, tienes rituales antes de comenzar una competición?
Most athletes are superstitious. What about you? Do you have rituals before starting a competition?

No soy supersticioso, pero sí tengo rituales. Especialmente en el calentamiento, tengo que hacer mi rutina completa, y si no lo hago no me siento cómodo en las primeras secciones. Hay pantalones o calcetines de la suerte, por supuesto, pero trato de no dejarme llevar demasiado a lo loco por este tema.

I'm not superstitious but I do have rituals. Especially in the warm up I do my every time routine and if I haven't worked off my list I don't feel comfortable in the first few sections. There are things like lucky shorts and socks of course but I try to not let me drive crazy from this subject.
Danos un pequeño avance sobre esta temporada, ¿cuáles son tus metas? ¿Algunas competiciones te atraen más la atención que otras?
Fast forward to the season ahead, what are your goals? Do some competitions attract your attention more than others?

En primer lugar mi objetivo principal es siempre divertirme mientras compito. El éxito viene de la mano con él. Si tuviera que hacer una lista, el podio en el campeonato del mundo estaría en la cima. Estoy muy emocionado por todas las competiciones, pero la copa del mundo en mi tierra natal (Austria) es un punto culminante, por supuesto.

First of all my main goal is to always have fun while I'm riding. Success comes with it. If I would set a list a podium in the world championships would stand on top. I'm very excited of every competition but the world cup in my homeland austria is a little highlight of course.
Actualmente, Monty centra su atención en una nueva clase de prueba de cuadro tubular llamada "Kaizen"; un prototipo de 26" completamente orientado a la competición. ¿Cuál es tu punto de vista respecto a esta opción?
Currently, Monty centers its attention on a new tubular frame trial class called "Kaizen"; and a 26'' prototype completely oriented to competition. What is your point of view regarding Monty comeback in the Trialworld?

Solía ​​montar Monty desde el principio. Por eso estoy encantado de ver que Monty vuelve al mundo de los ensayos. La nueva gama es un retroceso a los grandes años.

I used to ride Monty from the beginning. That´s why I´m delighted seeing Monty´s comeback to the trialsworld. The new range it´s absolutly a return to big years.  
Hablemos un poco más sobre ti pero fuera del mundo de la competición. ¿Puedes presentarte en pocas líneas?
Let's talk a little more about Thomas Pechhacker outside the Trial. Can you introduce the character in a few lines? 

Los últimos cinco años he estudiado diseño de muebles y tecnologías de la madera. Para resumirlo, me gusta mucho diseñar e invitar cosas. A parte del Trial, me gusta montar mi bicicleta enduro, pero todavía estoy buscando líneas de ensayos técnicos. Simplemente no puedo evitar hacerlo.

The last five years I made an education for furniture design and wood technologies… to put it simply I really like to design and invite stuff. Besides trials I like to ride my enduro bike but still there I'm always searching for technical trials lines. I just can't help doing it.
Déjanos conocerte un poco mejor, ¿dinos un/a atleta en particular que te inspire en los momentos difíciles?
An athlete in particular with whom you find inspiration in difficult times?

Benito Ros. Experimentado en la bicicleta y muy tranquilo en las competiciones.

Benito Ros. He is so experienced on the bike and so calm in competitions. 
Para finalizar, si tuvieras que encontrar un lema para venderte en una sola frase, ¿qué elegirías?
For the last one, we will make it complicated… If you had to find a slogan to sell Thomas Pechhacker in one sentence, what would you choose?

Un aventurero en la bicicleta.

An adventurer on the bike.